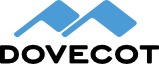 Solid Email – Dovecot / Postfix / rspamd
Love it or hate it, email remains a universal method of communication. We provide an industry standard mail server built around Dovecot and Postfix.
Email Server provides:
Unlimited Accounts — Add as many email accounts as you need. No limits, no restrictions.
Unlimited Alternate Addresses — Each user can have unlimited alternate addresses, catch common misspellings or use alternate forms of the user's name.
Unlimited Distribution Lists — Create lists so that "sales@yourcompany.com" goes to all the right people.
Secure IMAP — Your email remains on your server, sorted into folders of your choosing. Access your email from any device.
Trusted SMTP — Your outgoing mail server has SPF and DKIM signatures so your mail doesn't get classified as SPAM.
SPAM Filtering — A high-performance filter screens your incoming email for SPAM. Known SPAM never hits your server, suspected SPAM goes into the "Junk" folder for you to review. The filter learns over time, simply move mail in to or out of the "Junk" folder to teach the filter.
Server-Side Filtering — Create filter rules to automatically sort your incoming email.
Anti-Virus — All incoming and outgoing mail is screened for known viruses. Virus definitions update daily.
Anti-Phishing — All incoming email is screened for known phishing sites. Protect your organization from giving away sensitive information.
Web Mail — Access your email from anywhere via your cloud server.
Stand-alone Core Servers can be upgraded to a full
Core Stack
.