All of our Core Stack plans include the following:

Cloud Server – Nextcloud Hub
At the center of the Core Stack is your own private cloud server, powered by Nextcloud Hub, the industry leading collaboration and productivity platform.
Nextcloud Hub provides:
File Sync and Share — Access your files from anywhere. Sync files to your laptop or desktop. Share files privately within your organization, or share selected files with third parties. Includes high-performance file back-end.
Groupware — Calendars and Contact lists that sync to all of your devices. Keep individual information or have shared calendars and contacts within your organization.
Videoconferencing — Group audio and video conferences with screen sharing. Use a web browser or a mobile app. Invite third parties to meetings. Includes private high-performance video gateway, signalling server, and relay (TURN) server*.
Safe and Secure — Your files are scanned for viruses and ransomware. Backups are made daily.
Optional Full Text Search — Add an Elastic Stack server to enable full text search in all of your files, including OCR to find text in scanned documents.
(* Due to hardware restrictions, the video gateway and signalling server are not inclded in the Personal plan. This limits video conferences to less than 10 people. The TURN server is included on all plans.)

Office Document Editing – ONLYOFFICE
Create, edit, and collaborate on your business documents with ONLYOFFICE. Edit documents right in your browser, or use the ONLYOFFICE app on your laptop or desktop. Your documents remain on your servers, no third parties involved.
ONLYOFFICE provides:
Documents — Open, edit and collaborate on Word documents in real time.
Spreadsheets — Work with Excel documents online.
Presentations — Сreate professional presentations, edit and collaborate on them in the web browser.
Compatibility — 100% compatible with MS Office formats.
(* note only 20 simultaneous document editing sessions allowed without an additional software license. Contact us for details.)

Secure Team Chat – Matrix / Element
Every team needs effective communication. We provide a secure, private chat server using the Matrix protocol, and an online chat client powered by Element. It's like Slack, only private and secure.
Matrix / Element provides:
Multiple Chat Rooms — Create different rooms for different teams or projects. Rooms can be public or invite-only.
One-on-One Chat — Create private chat sessions.
Offline Ready — All messages are stored on your private server, and sync when you re-connect. Never miss information.
Web and Mobile Clients — Access from a web browser or install a mobile app for push notifications.
Voice and Video Conferencing — Switch to voice or video right in the same chat room as needed.
Federated Protocol — Communicate not only with your team, but any Matrix user, anywhere.
Connects to Slack — If you have existing teams that use Slack, you can connect Matrix rooms to Slack rooms.
End-to-End Encryption — You regular chats are secure, for those conversations that need more privacy you can enable full end-to-end encryption.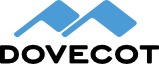 Solid Email – Dovecot / Postfix / rspamd
Love it or hate it, email remains a universal method of communication. We provide an industry standard mail server built around Dovecot and Postfix.
Email Server provides:
Unlimited Accounts — Add as many email accounts as you need. No limits, no restrictions.
Unlimited Alternate Addresses — Each user can have unlimited alternate addresses, catch common misspellings or use alternate forms of the user's name.
Unlimited Distribution Lists — Create lists so that "sales@yourcompany.com" goes to all the right people.
Secure IMAP — Your email remains on your server, sorted into folders of your choosing. Access your email from any device.
Trusted SMTP — Your outgoing mail server has SPF and DKIM signatures so your mail doesn't get classified as SPAM.
SPAM Filtering — A high-performance filter screens your incoming email for SPAM. Known SPAM never hits your server, suspected SPAM goes into the "Junk" folder for you to review. The filter learns over time, simply move mail in to or out of the "Junk" folder to teach the filter.
Server-Side Filtering — Create filter rules to automatically sort your incoming email.
Anti-Virus — All incoming and outgoing mail is screened for known viruses. Virus definitions update daily.
Anti-Phishing — All incoming email is screened for known phishing sites. Protect your organization from giving away sensitive information.
Web Mail — Access your email from anywhere via your cloud server.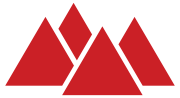 Central Account Management – LDAP
Just like large enterprises use, all your user accounts are managed via a central LDAP server. Managers can create and edit user accounts in one location, and all of your servers share the same account information.
Your LDAP server provides:
Unlimited Users — No limits on the number of users in your organization.
Unlimited Groups — Organize your users into whatever groups fit your organization.
Self-Service Portal — Users can manage their own personal information, or update their passwords by themselves.

Secure DNS
DNS is the foundation of your presence on the Internet. Without DNS no one can find your servers. Having your own DNS server gives you complete control over how the rest of the world connects to you. Your DNS server is powered by BIND 9, the de facto standard for the Internet.
Your DNS server provides:
Unlimited Domain Names — Host as many domain names as you want. Web traffic and emails sent to alternate domains get redirected to your primary domain. Great for capturing common misspellings.
No Record Type Restrictions — Put any valid information in DNS that you need.
DNSSEC Support — Ensures other DNS resolvers that your DNS information is genuine. Prevents DNS attacks.
Global-Scale Reliability — Your primary DNS server is backed up by multiple servers from Cloudflare.
DNS-over-HTTPS and DNS-over-TLS Servers — Provides secure connections to your DNS server for increased privacy when using the Internet. Requires client support.
(* Domain names must be purchased separately from a registrar of your choice.)